Remember you found this company at Infoisinfo
416465110?
---

Address
756 Queen St E.
Toronto
.
Ontario
.
M4M 1H4
Show map
Check out our website
---
---
What you should know about Wagman & Sherkin
Wagman & Sherkin are ready to assist you with your legal needs today. Their accomplished staff is available as legal advisors, attorneys, barristers and even more. They can tackle your legal concerns on marital questions. Wagman & Sherkin can help in the case of temporary visa, permanent residency or citizenship. They can help in the event of incorporation or contracts and can help in setting up wills and trusts and naming suitable executors. Services provided include your personal injury dealings.
Social networks
Photos and videos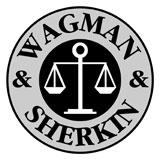 Additional information